İsmail Erdem Sırma
Currently holding Senior Software Engineer position at Metavest. More than 5 years of software development experience in finance (treasury products including equities, mutual funds, fixed income securities)
Previous Experience
More than one year of Business Analysis experience in investment banking. Experiences including analysis on business processes related to the capital markets, fixed income securities, software testing, documentation and support.
Mission
Provide suitable technical architecture to solve business problems in a timely manner. Simplify complexity. Continously learn and improve engineering.
Stay hungry, stay foolish
---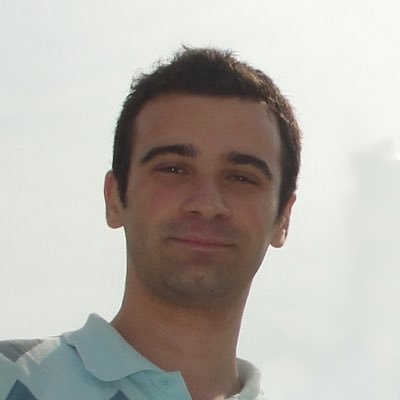 My Resume
My journey
Jan 2022 - Present
Metavest
Senior Software Engineer
July 2020 - Jan 2022
Softtech (İş Yatırım)
Senior Software Engineer
Aug 2019 - July 2020
Yapı Kredi Asset Management
Software Developer
Dec 2017 - July 2019
ATP (Tradesoft)
Software Developer
Jan 2017 - Nov 2017
Intertech (DenizBank)
Software Engineer
Nov 2015 - Jan 2017
Intertech (DenizBank)
Business Analyst
Dec 2013 - Dec 2014
KPMG - Advisory
Forensic Technology Consultant
Feb 2013 - May 2013
KoçSistem
Service Management Assistant Specialist
Jun 2012 - Jul 2012
Garanti Teknoloji
Network Administrator Intern
July 2011 - Aug 2011
KoçSistem
System Administrator Intern
2008 - 2013
Koç University
Bachelor of Science - Electrical Á Electronics Engineering
2012 - 2013
University of Surrey
Bachelor of Science - Electronics Engineering (Erasmus Programme)
Mobile Apps
Creating restful backend API's for mobile applications.
Creative Websites
Creating E-commerce ready business or personal web pages.
SEO Optimization
Improving web site search results and apperance on the web.
Brand Solutions
Consulting on appropriate software/hardware technology and architecture decisions. Helping on choosing right product and configuration.
Projects
Analyzing the business requirements, creating software solutions and architecture, optimize performace, estimate costs, provide assistance after the product release.